100% earth friendly by nature™
United Nations of Wine handcrafts award winning, affordable, environmentally friendly and ethically produced wines. We make the only Fairtrade® and Vegan® certified wines from South Africa. We leave no footprint behind except your enjoyment of our exceptional wines.
WE MAKE QUALITY WINES FOR YOU
You deserve to drink quality wines. Wines that taste good. Wines that are food friendly. Wines that enhance your enjoyment of every occasion that you choose to drink wine. As testament to the quality of our wines, our offerings have won dozens of gold medals in wine competitions – a remarkable feat for approachable and affordable wines.
WE MAKE AFFORDABLE WINES FOR YOU
You work hard for your money. You deserve to drink premium wines without breaking your budget. We deliver the highest quality wines at the most attractive price points to you.
Founded 2006

Formed by wine lovers for wine lovers

Only producer of South African wines that are both Fairtrade® and Vegan® certified

Over 25 Gold Medals in wine competitions

Over 15 'Best Buy' or 'Best Value' awards
WE MAKE VEGAN WINES FOR YOU
We produce Vegan® certified wines that respect the lifestyle choices and preferences of individual consumers. We do not use any animals, animal ingredients or animal by-products in our winemaking processes. No animals (except humans) are used to test our wines.
WE MAKE ETHICALLY PRODUCED WINES FOR YOU
We are a FairTrade® certified producer. We promote sustainable production partnerships and ethical trading relationships that help alleviate poverty, ensure better trading, working and living conditions for our farmers and help improve and protect the environment for all of us. We are members of the Wine and Agriculture Ethical Trade Association (WIETA). Our wines are meant to enjoy, not to exploit.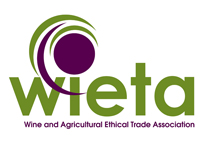 WE MAKE FUN WINES FOR YOU
Our packaging has personality, just like you. We love life and love making our wines. Our mission is to bring a relaxing, satisfying smile to your face with every sip of our wines – whether with family, friends or a just a stolen moment of solitude.
WE MAKE DIFFERENT WINES FOR YOU
Just like people of different nationalities, our wines have different temperaments. Some of our wines are light and easy drinking offerings. Some of our wines are full bodied and complex offerings. We produce different varietals to give you a range of choices on style, taste and temperament to suit different moods and occasions perfectly. The only thing that never changes is the steadfast quality of our wines.
We value your confidence and support.
That's why we offer you the highest quality wines at the most reasonable prices.
We want you to enjoy our family of wines.
We want you to buy them again and know that you can count on our quality for value guarantee.
We hope our commitment to you makes us the wines of your choice.
Welcome to the United Nations of Wine.