United Nations of Wine handcrafts fun and friendly wines that lead in quality for value, innovation and satisfaction. We make earth friendly and ethically produced wines. It's nice when you can sip a glass of great wine and help save the planet, too.
United Nations of Wine was formed by wine lovers for wine lovers. We handcraft fun and friendly wines through sustainable production practices that deliver exceptional lifestyle experiences at exceptionally reasonable prices.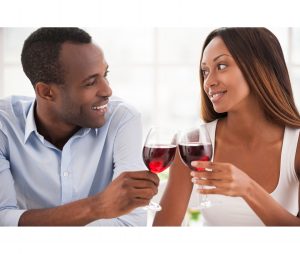 We are a member of the Wine Industry Ethical Trade Association (WIETA) and the Agricultural Ethical Trade Initiative (AETI). We support sustainable working conditions. Wines are meant to enjoy, not to exploit.
RESPECT FOR OUR CONSUMERS
We respect the lifestyle choices of individual consumers. We respect the right to quality of life for fellow creatures that share our time and space on Mother Earth. We produce the only Vegan® certified wines from South Africa. No animals, animal ingredients or animal by-products are used in our winemaking process. The animal-free, cruelty-free way = the only way!
RESPECT FOR OUR PARTNERS
We partner with farmers who grow grapes on family owned farms in the Western Cape of South Africa. Grapes have grown on these farms for hundreds of years and many of our farmers are 5th and 6th generation custodians of their lands. Our ability to blend wines produced from grapes on different farms enables us to achieve a consistent style and taste that has been rewarded with gold medals for our wines year after year in international and domestic wine competitions judged by wine experts and consumers alike.
Our partnerships with our farmers lies at the heart of our commitment to making ethically produced wines. We respect our farmers and farm workers and recognize the invaluable contribution they make to the quality of our wines – from hand-pruning vines to hand-controlling canopies to hand-picking the grapes that make up our wines. We are committed to providing our partners with good working conditions, a living wage and opportunities for professional and personal advancement. As a certified Fairtrade® producer, we contribute to the Fairhills Association (www.fairhills.co.za) which is one of the largest and highest impact Fairtrade® projects in the world. It is the largest Fairtrade® project in the wine industry in the world.
Among other initiatives, we have supported housing projects, daycare centres, mobile libraries and computer centres for schools, extra-curricular activities, youth and adult literacy programs, a bursary program, a mentorship program and health care programs.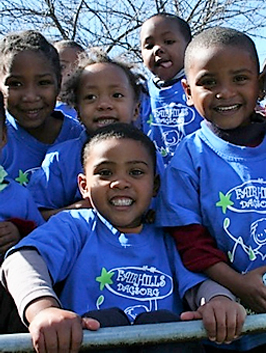 Priority projects include building retirement housing for farm workers, expanding the bursary program, creating sports facilities and accelerating environmental programs.
RESPECT FOR OUR ENVIRONMENT
We are mindful of our impact on Mother Earth. We maintain a steadfast commitment to protecting and preserving the environment. We are advocates for environmentally friendly and sustainable farming practices.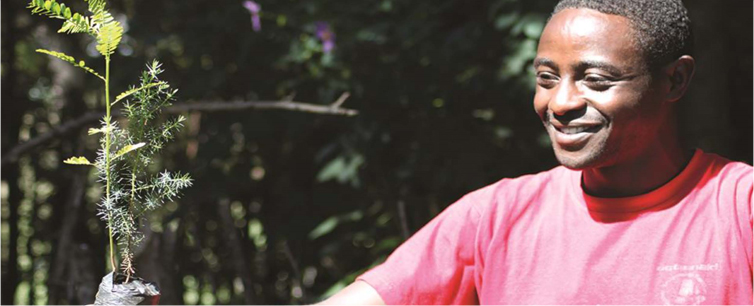 RESPECT FOR OUR HERITAGE
United Nations of Wine was founded as the vision of winemaker and proprietor Dr. David John Bate. David is a 4th generation Canadian and the 13th recorded generation of the Bate family of English and Swiss origins. His family traces its agrarian roots back to the times of William Shakespeare, Ben Jonson, Francis Bacon, the reign of the Virgin Queen Elizabeth I in England and the Ancien Régime in Switzerland. The name 'Bate' is derived from the old English surname 'Bartholomew' in honour of the patron saint of vintners.
David earned a Bachelor of Arts, Juris Doctor and Master of Public Administration from the University of Victoria before earning a Post Graduate Diploma in Asia Pacific Management from Capilano University. He subsequently earned a Master of Business Administration from Institut des Hautes Etudes Economiques et Commerciales in Paris, France and a Doctor of Public Administration from the University of South Africa.
An investment banker by practice (www.brookwood-capital.com), David first fell in love with South Africa's vineyards upon his arrival in the country at the dawn of democratic South Africa. He studied the country's wine industry for over 10 years and took several courses at the Cape Wine Academy before becoming the first person to earn a Master of Science from the Bordeaux International Wine Institute in France.
'We are all part of a connected community. We respect our partners, our planet and you. Enjoy a glass (or two) of our wines knowing that we're all doing our part to preserve the best of our world for ourselves, our children and our grandchildren.'
Determined to bring his family's agrarian traditions to South Africa, David launched Leopard Frog Vineyards (www.leopard-frog.com) to produce a handful of unique (but expensive) bespoke wines. He subsequently founded the United Nations of Wine to make affordable, environmentally friendly, ethically produced bespoke wines that deliver superior value for money and enhance your enjoyment of life.
Enjoy the moments that United Nations of Wine bring to life.